Request an Appointment
Ready to get Started?
Fill out our online scheduler to request a date and time that works best for your busy life.
REMODELING & RENOVATIONS in Sugar Land, TX
Transform Your Home With Upgrades Installed by Houston's Remodeling Plumbing Experts
Remodeling projects can be very exciting, and very costly if the plumbing work is not planned for ahead of time. We have been providing remodeling plumbing services for both minor bathroom remodels and large commercial remodeling projects.
S&B Plumbing is your go-to choice for all of your remodeling plumbing needs. We have been providing plumbing services for both small-scale residential projects and large commercial remodeling projects for over 20 years.
Contact S&B Plumbing today for all of your remodeling plumbing needs. Our team of experienced professionals is ready to help you get the job done right the first time.
Our Featured Services
How We Can Help You?
When you trust S&B Plumbing, you can know the job will be done right the first time.
Kitchen Remodel
Remodeling your kitchen doesn't have to be hard. With planning and the help of the right professionals, you can have a kitchen that fits your style and family's needs.
At S&B Plumbing in Sugar Land, TX, we collect thoughts of our experts and came up with these tips for all you are looking at remodeling your kitchen:
Plan your kitchen around your home and lifestyle. Look at magazines and websites for pictures of plumbing fixtures to get an idea of what you want it to look and feel.
Ask your designer to incorporate the way you use your kitchen in your new plans to help avoid additional expenses of moving your plumbing.
Order all of your cabinets, appliances, flooring, lighting, and plumbing fixtures in advance so that they are onsite.
Call a reputable plumber, electrician, and any other contractor you may need to get the job done right!
When choosing a plumbing company, it is always best to choose one who meets all of your qualifications in customer service, experience, professionalism, and honesty. At S&B Plumbing, we fit the bill. Call us now for a free estimate.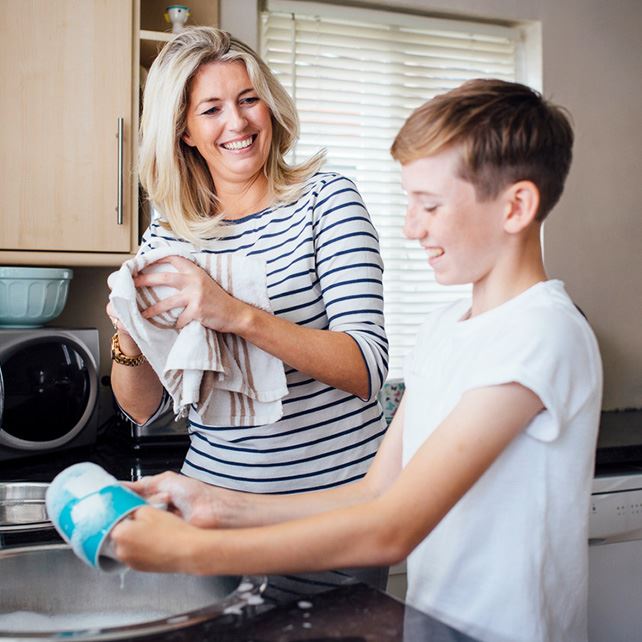 Hear From Our Happy Customers
Reviews & Testimonials
At S&B Plumbing, your satisfaction is our priority! See for yourself what people have to say about working with us.
"S&B has handled several tough plumbing jobs for us over the years, including most recently replacing our water heater. Great people who do first-rate, professional-quality work. Highly recommended."

- Gordon V.

"The guys at S&B showed up within 30 minutes of a very last minute call and took care of the problem quickly and efficiently. We will definitely use them again!"

- Lisa B.

"Brent and Zack were top-notch technicians.  Thanks again S&B Plumbing for your quick response and reliable service."

- Jay L.

"Fantastic Job!"

The technicians that arrived did a fantastic job replacing my water heater.  They cleaned up after the job was done as if they were never there.

- Steve S.
When designing your bathroom, shower or home spa oasis you have an abundance of choices in style, color, scheme and layout. Depending on your style and preference of fixtures, your finishing touches tie it all together. Choosing the right finishing touches rely on a variety of things…what is the design style of your bathroom? Is it traditional? Is it modern?
Also, which color of metal best matches your style? Chrome, Nickel, or Bronze? We have polled the audience and have picked a few of our favorite shower designs!
The majority of manufacturers such as Moen, Kohler, Delta, Grohe, and Danze offer a variety of choices. S&B Plumbing can help turn your ordinary bathroom into an extraordinary oasis!
We help you create your dream bathroom with our expertise in remodel plumbing!
Over 100k Customers Served

We've been in business since 1976. With our quality parts and expect technicians, we have what it takes to keep your home running smoothly all year long.

Same Day Appointments Available

If you're without water or have a plumbing emergency call us today. Our team is able to help with any job, big or small.

We Offer Financing Options

Let us create a solution for your home and budget. We offer financing through GreenSky. Call to learn about the details.

Family Owned & Operated

We are a third-generation plumbing business, proudly serving the Houston, Texas area. Some members of our team have been with us for over 15 years.

Providing Free Estimates

Contact a member of our team today to see how you can get a free estimate for your next plumbing or remodeling project.